Made in USA Shelly's essential pet items and discountsa

4

min read
🐶 Pets 🐱
💞 The beautiful life of pets and their pampering needs🐈🐕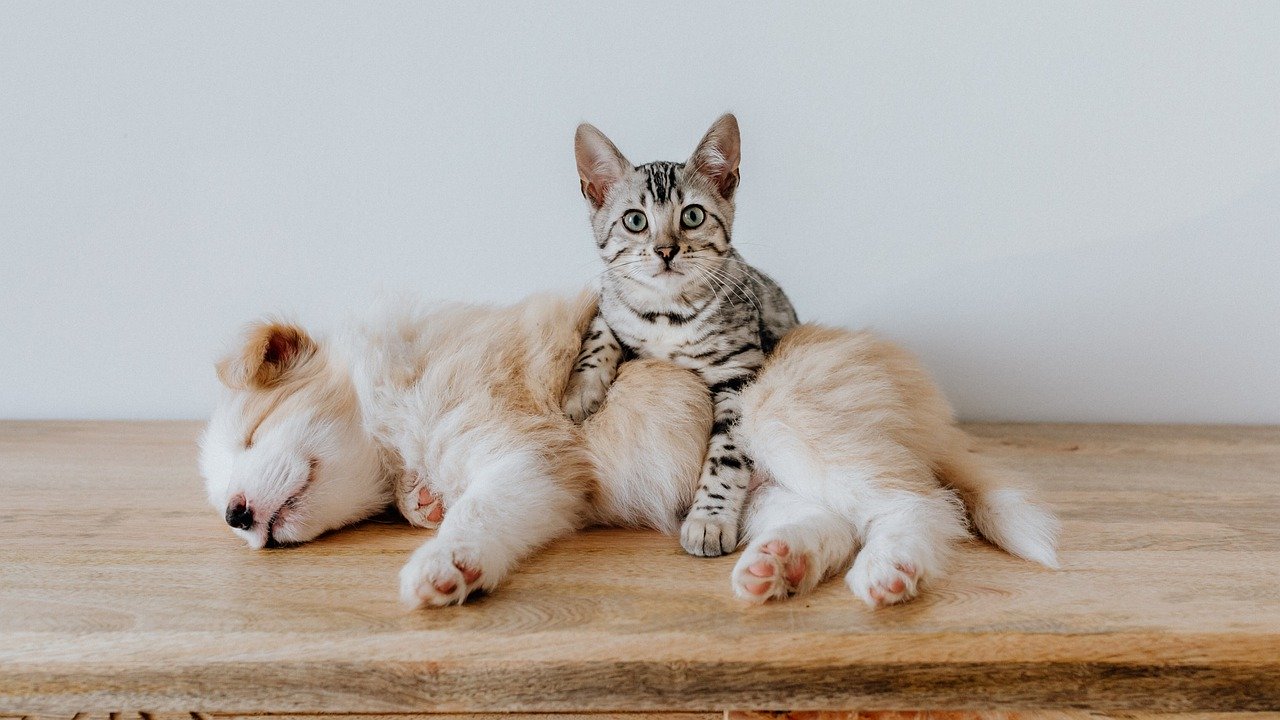 We love our pets: a cat name Joe and a lab named Debbie. We're thinking about adding a chinchilla to the family, or a squirrel, but at this point between a 1st grader, a teen, and a middle school student, we might be pushing it. The house is in chaos as it is, a squirrel would be the last thing we would need to for the dog to chase, and for the cat to bother and make it run around the house chaotically.
Owning a pet takes dedication and commitment. Owning a dog it's not like buying a toy that the kids really want.
All of the items have been personally researched and picked by me. I also only picked the ones that are available on Amazon Prime, and have reviews of 4 stars and above.
Essential items for dog lovers🐶
Tray with water and food bowl – Eventually your dog will learn to use this area to eat 🙂 Also comes with a scoop, so you don't get hernia trying to lift the dog food bag and pour it all over the laundry area. No-Spill Silicone Mat- The raised silicone mat edge can catch most spills and splashes and keep your floor clean, and also save you much pet food and time
Leash and collar – I like this one, as it has various sizes and colors. And I love that both leash and color match. Quick release buckle helps you put on or take off the dog collar conveniently. No need to adjust the dog collar every time. Safe and convenient.
Dog tooth brushing kit – This one is not made in China. Had to scour on Amazon for pet tooth brush kit manufactured in the USA. While the ones made in China may be cheaper, I'm afraid of ingredients contamination. Fresh Breath in the TropiClean kit provides a complete dental care solution for clean teeth and a healthy mouth, defending against plaque and tartar buildup.
Puppy training pads – Can't beat the 19 cents per piece and you get 100 of them. Love it. Super-absorbent core that turns liquid to gel upon contact. Leak-proof with plastic lining to prevent damage to floors
Dog treats – Another Made in USA food pet item. Same concerns about ingredients.  It's $10, these are treats, not food. Don't feed the dogs with it 🙂 Wholesome goodness your dog will love, super premium dog food recipes made by in a family-operated facility in Ohio.
Hair brush – This thing is amazing. We have 2 of them. The brush grooms and massages for a healthy coat, increasing blood circulation and leaves your pet's coat soft and shiny. Our pets love being brushed with it!
Shampoo – Yet another made in USA product for pets!  Alcohol free, paraben free. Allergy Friendly – Debbie (our lab), has severe allergies. This is the only shampoo we have found safe and effective. She loves the smell too!
Toys – Save your shoes….the best you can. Also, these are high quality & non-toxic: Well made of high quality material, non-toxic and safe, Not easy to bite broken by your pup.
Poop bags – No wonder these dog poop bags are #1 Best Seller on Amazon. Cheap and earth friendly. Poop doesn't smell like roses: The bags have odor blocking lavender-scent ta locks in that stank for good 💩
Bed –  There are two things you need to know. You need a warm bed and a cool raised bed.  Dogs overheat and will need a cooling bed in the summer. Both come in various sizes and colors to choose from.
Essential items for cat lovers🐱
(shorter list, as cats are more independent and self reliant compared to dogs)
Litter box –  This is a disposable, biodegradable, leak proof cat litter box. Toss when it gets too smelly, rather than emptying it, and washing it. Don't mention plastic liners….just don't. If you're into fancy electric cat litter boxes and self cleaning robotic scare machines for your cat, this is not your item. Fill with your current litter, scoop, refill and reuse; Lasts up to 4 weeks
Several cat toys – This was a tough one, especially when our cat just attacks and plays with empty Amazon boxes. Cats get bored quick and need toys that stimulate their hunting skills. 29 piece interactive cat teaser toys are made from NON-TOXIC materials, very durable and useful.  All dyes color are safe for your cats and friendly to environment.
Scratching post – Eventually your cat may start using this scratching post. If not, it will be used as a hammock. Our cat started using it. Mae with natural jute fiber, the scratching posts help keep nails healthy.
Food and water tray – All parts of the feeder including bowls as well as top and bottom basins are 100% dishwasher safe. The Neater Feeder is Made in the USA. Spills and messes are completely contained within the feeder, saving you time cleaning floors and walls.
Just as my favorite school supply post, you can see the above mentioned, in a more visual format, by clicking on the special promo image below.