Shelly's favorite back to school supplies list. And by favorite, I mean cheap.a

7

min read
Ugh, that time of year is just around the corner.
We're all thinking it. Is school ever going to start? What if I home school the kids,  do I even need school supplies besides wine? What if the kids are too little…or not as bright as my younger boy (sorry Matt) to study on their own online? I guess we need to assess our options, so let us pour "some" wine please. 🍷
Either way, these items are essential items for any student studying at home or at school.  My kids' school usually hands out a school supply list and we all scramble between stores or searching on Amazon.  To be clear, when I say we, I say we the moms, as "we" the dads get lost or never find what we want. Or they bring back another thing to put in the garage. 🤷‍♀️
I find myself wondering what the heck, when I see manuscript paper on the list? What is this? The middle ages? Do I need to buy a quilted pen, or is a regular blue pen fine? Well, I added the links in there, in case you spent 2 hours searching on Amazon for manuscript paper!!!
If you want to lose your mind searching for your school's requested, and very specific item, you could use the search at the bottom of the list.
So here's my list with…some personal comments, 🙄: 
Stick with basics, don't go overboard. Leftover at the end of the year? Paper planes, origami (yeah, sue me origami geeks… I know it's not origami paper). And guess what? Paper doesn't expire. But let me tell you, if you have toddlers..they will write one number or the letter A that looks like a huge circle; then they will toss the paper angrily, and ask for a new sheet of paper while crying the letters are not big enough for their hand???? I know, I emptied a bottle of wine that night 😂. I love my boy.

Basically, how to cheat cards for those with memory problems or too lazy or try to remember the friggin' poem.

"Matt…it's got 2 parts, the dog can probably remember it. Ok, I know the teacher said blah blah blah. " 🍷

But seriously, they'll use them for phonetics practice (if you didn't buy your phonetics card, they are really good and useful), to remember poem and song recitals, fan them if they get too hot!!! Glue a few together and you have a McGuyver fan. If you don't know who McGuyver is, he was the guy that showed us DIY hacks, before YouTube.

Manuscript Paper (again!!)

Lord help me with this one. While I appreciate art and music as much as science, I believe this is mostly used for those hard core music class lovers. While Mozart will turn into his grave while our kids blow our ear drums playing the recorder at home, these sheets of paper will help them learn how to write musical notes. Or something. Use a dry erase board? 🍷

I just learned (never too old to re-learn, probably didn't pay attention growing up) last year the metric system is divisible by 10!! Say whaaaattt! Why in the name of Bob the builder are we using fractions???? If 3 feet equal 1 yard how many miles is in inches? Yes. Thank you Canada and the rest of the world for using metric. 🍹

So a ruler is used mostly in math. However, it has lots of use in art and language and various projects, where moms really want that straight line on a NOT RULED piece of paper or tri-board paper. Powerpoint anyone???? Hello? Someone tell the schools that use email, that kids can probably bring a lap top or memory card with a PowerPoint to a science fair, and not kill so many damn trees! Sorry.

Uhh, yes empty. Hear me out: FDA identified new toxicity levels from various manufacturers. Don't buy new stuff from brands that literally just came up with the product to save us from COVID by taking our money.  So stick with a known brand from Target and other shops and fill these puppies up. Buy bulk, save money. I found some outrageous priced ones on Amazon, so it didn't make my list.

Many people are so divided over the use of hand sanitizer. How much is too much? How little is too little? Are we getting sick because we are sanitizing the crap out of everything now, especially with COVID? I don't know, but when you see your kids grabbing a dead bird and playing with it cause it's cool…you better have some on hand if they have no idea how to use a stick to poke a dead animal like we used to!!! 🍷

If you want to avoid cross contamination, fight pencil envy and sticky fingers, get these and stick labels on them. It won't help, but it will make you feel good, and are cheap. Sigh…I used to buy fancy pens and pencil for the kids…and always found they came back with BICs…someone else's, "cause I couldn't fine mine!" Yeah, so…! 🍷

Whaaaa? Yes…if you want your kids to have some self expression, use these. They cost more, and you only get one. But your kid will look legit and will have some street cred in the class, especially the one with teeth! 🐲

Oh boy, do I have stories about glue sticks. Do they eat them at school? I swear they were using like 3 sticks a day…or I bought a box for the entire class? I don't know, saw a bunch of moms dropping stuff off including glue sticks. I don't know….you're welcome to come up with a conspiracy. I think the kids just eat them, based on what stuff comes out of their mouth sometimes. I know it says it's non toxic, but…🍷

If you feel generous 💸 and want to buy for entire class…for 2 days, here's a Glue 30 set

Great for adults, great for kids. "Mommy, how do you solve this 4th grade math problem? Me: easy, bring me a dry eraser and I'll show you in 3 easy steps…for 1 and a half hours. 🍷

There's red pens and blue pens. Just like at the office, they will quantum leap into parallel multiverses, along with single socks from the dryer. With many people working from home, you'll wonder…but, yes, they still disappear. Dog swears it didn't eat any. Liar!

My favorite. Meant to bring a few notes out of a page, we tend to highlight almost the entire page. I know that's not how they're used, but I feel like I'm in charge selecting what's the best…or just feels good to highlight everything. I used to smell them before they added fragrance to them. Kids these days, I tell you. SPOILED.
So these are on my yearly list, and there's probably more items on various lists; however teenagers buy their own stuff, because what mommy buys is not cool. Ughh…that back pack is so cringy,  or whatever kids say this year now on TikTok or Snapchat.
If you would rather see these in visual format, visit the list page where you can see and buy the items: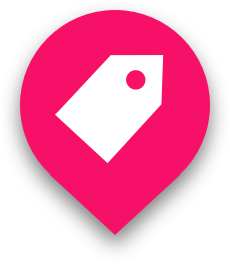 Use the search box below for any items not on my list, or if you want something else. Thanks and hopefully you got a chuckle out of this. You can help me by sharing it with your friends on social media.